Welcome to this year's App of the Week postings.  Something new will appear here mid-day every Sunday.  Enjoy!
***************************************************
The Molecular Workbench.  The Molecular Workbench, funded by the National Science Foundation, features interactive models, lessons and simulations in the three major branches of science.  Read more in the posting from FreeTech4Teachers.
JellyCam
Try JellyCam to create stop motion videos.
Post It Plus
Have a mess of old fashioned sticky notes around?
Not yet started to keep digital notes?
Need to organise the results of a brainstorming session?
Try Post it Plus, a new iPad app.  Take a photo of a group of post it notes and organise away.
Freeplay Music
Freeplay Music is your choice for copyright cleared music to use in multi-media projects.  Freeplay provides for a variety of licensing arrangements (in school and public posting) which may be viewed on the site.
Google Street View
Explore the Liwa (in the United Arab Emirates) with Google Street View.  I've been there done that when my parents worked and lived in the UAE for four years way back when.  In fact, I spent my 30th birthday on a camel safari.
123D Catch
Available as an app for both iOS and Android devices, 123D Catch turns 2D photos into 3D renderings.  You can even print the results on a 3-D printer.
Timeline Generators
Check this posting at Free Tech for Teachers for information about a number of interesting timeline generators.
One site which is not mentioned in this posting, but which I have used in the past (and liked) is Timetoast.
Brian Cox's Wonders of Life
The Wonders of Life is a follow up App to earlier, award winning, Wonders of the Universe. Learn more about Wonders of Life in a posting at the School Library Journal.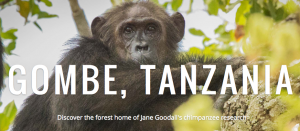 Google Street View Treks: Gombe, Tanzania
Google Street View Treks takes us on a visit Gombe National Park, home to the research station where Jane Goodall has spent 50 years of her life.  Be sure to also check out Jane Goodall's Roots and Shoots.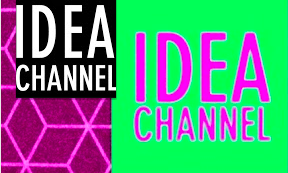 The PBS Idea Channel
The PBS Idea Channel is home to many interesting resources.  This week I'd like to feature their Guide to Common Fallacies.  No student, be they studying philosophy or math, should be without a basic understanding of these most common logical fallacies.
The National Jukebox: Historical Recordings from the Library of Congress
The National Jukebox is one of a suite of resources available to teachers from the US LIbrary of Congress.  While the resources tend to be biased towards US History and Culture, they are a rich trove of primary source materials.  The recordings were made between 1901 and 1925 by the Victor Talking Machine Company, the sound captured on wax cylinders.  The Jukebox is user friendly with easy to use search functions.
Your Lungs and You
Find out how your lungs work in this TedEd video, then learn even more with the Living Lung iPad App.
Autodesk Design Software
For those familiar with AutoCad, AutoDesk is the full suite of 3D design, engineering, and entertainment software for manufacturing, building and construction, and media and entertainment.  Now free for use by teachers and students for educational purposes.  Teachers can get ideas for classroom applications from the Digital Steam Workshop.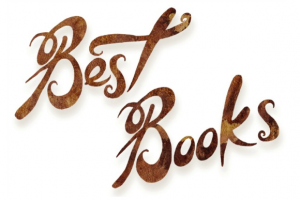 School Library Journal
A little off script this week in the last posting for 2014…  check out the School Library Journal's Best Books of 2014 list.  Take some home for the holiday.
Soundtrap
Soundtrap is a great web based tool for creating your own music, collaboratively.  Use your own instruments or use Soundtrap's virtual instruments.  Never worry about copyright again when scoring your presentations.
Photozeen
Photozeen is billed as the "first educational platform for amateur photographers."  Photozeen connects people who are passionate about photography with people who want to learn to be better photographers.  Choose your photography quest, and you're on your way to improving your photography skills.
Bioman Biology
Bioman Biology offers a range of free flash based, or iPad app, games and virtual labs.  Student play can be linked to teacher accounts for recording scores.  Designed primarily for middle school students, these would be great refresher courses for high school students.
SeeSaw
SeeSaw is a great new little iPad app which allows students to create digital portfolios.  Add images, text, video, voice overs…  SeeSaw lets students add content to their digital portfolio in a variety of ways.
SeeSaw also allows for teachers to set up classroom accounts, and for parents to be able to create accounts and see what their kids are doing. For more interesting applications to education, visit Larry Ferlazzo's blog posting on using SeeSaw.

Stoodle
Stoodle is yet another in a great suite of collaborative tools.  Stoodle allows you to turn your iPad, or your desktop, into a virtual online whiteboard.  Learn more about the features and applicability of Stoodle in this short video at Free Tech for Teachers.
Words Mine
Words Mine is an (addictive) iPad app.  Presenting a screen full of blocks and columns, users must spell quickly.  Fun for everyone.
100 Years of History: 30 Graphics That Explain the Last 100 Years
From the folks at Made From History: We compiled this piece to explain the key global events of the last 100 years to coincide with the centenary of World War One. We've used a variety of graphics, timelines and data visualisations to explain the chain link of events that lead us to global politics as they are today.
Learn more in the original posting from Free Tech 4 Teachers.
PhotoMath
PhotoMath allows you to snap a photo of a mathematic problem, and learn how to work it out step by step.
Still in the early stages, additional functionality is being added all the time.
McLaren's Workshop
McLaren's Workshop is an iPad app that "allows you to create your own animation films as well as watch 51 Norman McLaren films and 11 documentaries about his unique animation techniques."
Learn more at the NFB website.
3 iPad Apps for Creating Talking Pictures
Learn more about 3 iPad Apps for Creating Talking Pictures in this posting from my favourtie EdTech guy, Richard Byrne.  Admittedly intended for younger students, I can think of interesting applications for secondary level students.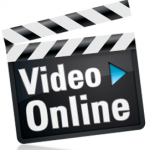 Distraction Free Video Viewing
From Free Tech 4 Teachers, a number of tools for sharing online videos with your students without all that annoying – and sometimes unwanted – materials found in the sidebars.
BlogBooker
As we head into the end of the year, some may be wondering how to save all of the wealth of information and commentary posted to your own, or your student's, blogs during the year.
Look no further than BlogBooker.
BlogBooker produces a high-quality PDF Blog Book from all your blog's entries and comments.
Archives can be generated from any blog running on WordPress, LiveJournal (and derivatives), Tumblr, Twitter, Typepad or Blogger.
Quick Key
Quick Key, now available for both iOS and Android devices, turns your SmartPhone into a bubble sheet scanner.  Simple and easy to use, QuickKey does the grading for you. Great for quick exit surveys using multiple choice or T/F questions.  Free for up to 4 quizzes a month.  Learn more in this posting at Free Tech 4 Teachers.
Save