QR Codes for Data Collection
I love using QR codes and make good use of them.  They save the environmental expense of having to print off lots of little bits of paper for people to take home.  They save the annoyance of getting home and having to process all those little bits of paper you've collected along the way.  Check out this little blurb, and short video, from my favourite EdTech guy, Richard Byrne of FreeTech4Teachers, to learn how you might make use of QR codes in your classroom and/or at school events.
Pixton is a relatively new online comics generator.  If you're serious about wanting your students to be using comics – or get them creating their own graphic works – Pixton looks like it's heads and shoulders above the rest of what I've seen out there.  Start a 7 day free trial and play around.  At $6 per month it's far less expensive than any other paid comic service I'm aware of.  And best of all, it's a Canadian start-up.
USGS Topographic Map Lessons
USGS Topographic Map Lessons.  I'm so excited about this one. I love being in the Library but I am still a geography – and map – geek. This set of fully online lessons basically amounts to an introductory course on understanding topographic maps.  Granted it's based on US Topo Maps, but the ideas are transferable.  Drop by the Library where I am home to a great collection of Canadian Topo Maps – we work with them with the Grade 9 Geo classes later in the year.  I even have a few fabulous US maps from my time at grad school in the US.  Reminder that you can access all things Canadian, and related to digital map resources, at the GeoGratis site, into which Toporama has been relocated.  Thanks to my friend Richard Byrne at FreeTech4Teachers for pointing me in this direction.
Educreations
Educreations is a unique interactive whiteboard and screencasting tool which allows you to annotate, animate, and narrate nearly any type of content as you explain any concept.
Screencasting Tools
Richard Byrne at FreeTech4Teachers has recently updated his Favourite Tools for Screencasting.  Since my favourite – Screencast-o-matic – is on the list, and I've been making some new screencasts lately, this seems an opportune time to share this.  I still only use the free version of Screencast-o-matic and it does everything I need it to do.  But even if you felt the need to upgrade, it's only $15 a year.  A bargain as things go for this kind of subscription.  I have never tried either of his other recommendations.  If you try them and like them please do report back and I can include it in a future posting.
Digital Storytelling
Five (5) ideas for combining map-making with storytelling… and not simply in English or the Social Sciences.
Note Anywhere
Note Anywhere is a Chrome extension that allows you to attach a virtual sticky note to a webpage. The best part is that the note remains affixed to the webpage tab, so even if it gets closed it will re-appear when you open it up again.  Learn more here in a posting at Lifehacker.
Soundbible
Soundbible is an excellent source for free sound clips, sound bites and sound effects.  No site registration required.
Geography Awareness Week
Celebrate Geography Awareness Week with five mapping activities.  Learn more in this posting at Free Tech For Teachers.  (Reminder that this Wednesday, November 16th is GIS Day).
Creating a Google Earth Tour
This is something I get asked about periodically.  Here is a handy dandy video tour on just this topic, from FreeTech4Teachers.
Vizia
Vizia allows you to create markable online quizzes to accompany any YouTube video.  Great for checking comprehension or highlighting key points.  Collect responses in a Google Sheet and you can mark it using Flubaroo (Y/N, T/F, multiple choice only).  Learn more in this posting at FreeTech4Teachers.
Google Earth Timelapse
From the website: In 2013, we released Google Earth Timelapse, our most comprehensive picture of the Earth's changing surface. This interactive experience enabled people to explore these changes like never before—to watch the sprouting of Dubai's artificial Palm Islands, the retreat of Alaska's Columbia Glacier, and the impressive urban expansion of Las Vegas, Nevada. Today, we're making our largest update to Timelapse yet, with four additional years of imagery, petabytes of new data, and a sharper view of the Earth from 1984 to 2016. We've even teamed up again with our friends at TIME to give you an updated take on compelling locations. 

Webcam Videos
Seeing as we just got in our latest bunch of Chromebooks last week, this was most timely when it cam through my inbox: How to Record a Webcam Video on Your Chromebook.
edX Online Course
edX: Launching Innovation in Schools. A Free online course hosted by the Massachusetts Institute of Technology.  The course is designed to allow you to become a change leader and take the first step in launching instructional improvement initiatives in schools to improve teaching and learning.  Starts January 17th.
Toontastic 3D
Toontastic 3D is the latest version of the popular Toontastic animation app. The free app is available on the iOS, Android, and Chrome platforms. Learn more in this posting at FreeTech4Teachers.  Read a review at Common Sense Media.
David Rumsey Map Collection
The David Rumsey Historical Map Collection and Blog.  Run out of Stanford, the database has many viewers and the Blog has numerous categories.  The historical map collection has over 67,000 maps and images online. The collection includes rare 16th through 21st century maps of America, North America, South America, Europe, Asia, Africa, Pacific and the World.
Google Slides: Feature Update
Are you aware of a recent Q&A update to Google Slides? Check it out in a video posted at FreeTech4Teachers.  Check it out in a video posted at FreeTech4Teachers.
Photomath
Photomath (for iOS and Android devices). For high-school students who just need a bit more guidance on how to isolate "x" in their algebra homework, Photomath is essentially your math buddy that can instantly solve and explain every answer. Simply snap a photo of the question (you can also write or type), and the app will break down the solution into separate steps with helpful play-by-play, so that you can apply the same principles to the rest of your homework. (Digital Trends)
How Search Works
How Search Works… As we head into 'Culminating Season' take time to remind your students how search engines like Google work… in order to be able to maximise their time and search efficiency.  From Free Tech 4 Teachers.
Google Product Updates.
I draw your attention to two locations on the web.
There is some overlap between these postings.  Straying from my usual format in these alerts, I'd like to comment on a couple of these items.  You can find my thoughts – for what they're worth – in this shared Google Doc.
Learners TV
Learners TV features more than 400 science concept animations. The science animations on Learners TV are organized by categories according to the curriculum guidelines: biology, physics, and chemistry.  Learn more in this posting at FreeTech4Teachers.
Word Mover
Since it's still National Poetry Month… say hello to Word Mover, a free app which helps students get started writing poems (and short stories).  Learn more in this posting, from last weekend, at FreeTech4Teachers.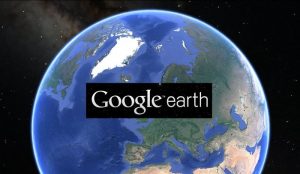 Google Earth Update.
Learn how to create a KML file to use in the latest Google Earth update in this posting at FreeTech4Teachers.
Save
Save
Save
Save
Save
Save
Save
Save
Save
Save
Save
Save
Save
Save
Save
Save
Save
Save