This is Your Brain on Snapchat!
As is frequently the case, the first 'App' I feature is not an App.  Rather, as we start the school year – and are in the final stages of planning for a special morning of Wellness related activities for our new Grade 9's – I'll take this opportunity to share some research on the relationship between social media and mood… and hence, one's predisposition to learning.
Please follow this link to find this week's recommended App: This is Your Brain on Snapchat! Produced in partnership by PBS Learning Media, I found this at my favourite EdTech website, FreeTech4Teachers.
Kahoot
Kahoot released a new mobile app last week. The new app, available for Android and iOS…  will let students participate in Kahoot games both in the classroom and at home.  Learn more in this posting at FreeTech4Teachers.
Historica Canada: Think Like a Historian
Historica Canada: Think Like a Historian.  The Think Like a Historian series is a tool for educators and students to build skills to analyze and interpret primary sources.
Chemistry Resources for Students
Organic Chemistry Rap… and additional resources for helping students learn the Periodic Table.
WWW Virtual Library: International Affairs Resoruces
The WWW Virtual Library of International Affairs Resources…  a free academic support site from Elizabethtown College in Pennsylvania.
Learn more here at this posting from FreeTech4Teachers.
Radiooooo
Radiooooo – World Music App.  Music from around the world organised by decade.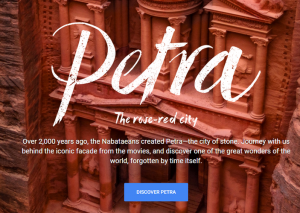 Discover Petra
Ever the geographer… it's not brand new, but I just stumbled across this… Exploring the ancient city of Petra in Google Maps.  The site Discover Petra takes you – and your students – on a virtual field trip that unlike any exploration you can do from a book.  In additional you can also find a collection of imagery from across Jordan here.
My Molecularium
My Molecularium is a new free game app that challenges players to build a wide variety of molecules.  Learn more in this posting at FreeTech4Teachers.
Single Issue Manga
This from the folks at Book Riot… a list of single volume manga to help you take your first steps into a vibrant art form.  Find the list here.
Google Doc Add-Ons
Some new Google Docs Add-Ons… mostly for math, but also for music and languages.

The International Children's Digital Library
The International Children's Digital Library Foundation promotes tolerance and respect for diverse cultures by providing access to the best of children's literature from around the world. We invite you to explore our growing library and learn how you can contribute to our efforts.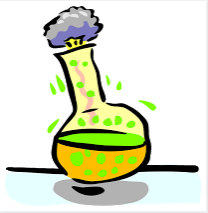 Chemistry Resources
The Periodic Table of Videos produced by The University of Nottingham features a video demonstration of the characteristics of each element in the Periodic Table of Elements. Each element in the Periodic Table displayed on the home page is linked to a corresponding YouTube video.
Learn more, including about additional content, in this posting at FreeTech4Teachers.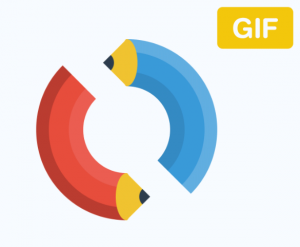 Creating Animated GIF's and Looping Video
Tools for Creating animated GIF's and looping videos.  Learn more in this posting at Practical Ed Tech for Teachers.

Climate Kids
The Climate Time Machine. Interactive educational game… part of NASA's Climate Kids website.
Screencast-o-matic for Chromebooks.
Screencast-o-matic has been my go to screencasting tool ever since I learned about it from Richard Byrne many years ago now.  Now it works on Chromebooks.  Read this recent article from FreeTech4Teachers to learn more and and link through.