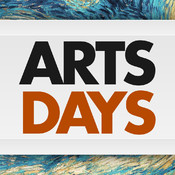 Arts Days
From the Kennedy Centre… This free app brings you a full year of events connected to the arts – from key inventions and important milestones to the birthdays of some of our most beloved artists.
Learn more at the Apple App Store.
Stampsy
"Create and share online experiences"
Allows you to create 10 page (stamp) online presentations.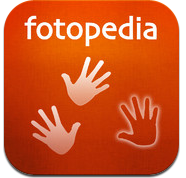 Fotopedia Heritage
Fotopedia Heritage has been described as "a wonderful app that's at once a superb travel guide and also a gorgeous photo book of some of the most stunning places on earth."
Frame Artist: An App for Editing Images and Creating Collages
Frame Artist is a nice iPad app (free and paid versions are available) for editing images and creating collages. The app provides two dozen templates. If the pre-made templates don't suit your style you can create your own. Whether you use one of the stock templates or you create your own, you can add stickers, fonts, and filters to your images.
Read the full article at iPad Apps for School.
15 Literacy Apps to Create Books on the iPad
Read the full posting, and see the Apps, at the 21st Century Fluency Project.
Snappy Words
Snappy Words is a beautifully designed free visual dictionary and thesaurus. Built like a Prezi, it moves and flows and generates quite extensive word webs with simple cursor movements.
The Shape of Life
The Shape of Life offers educational videos (produced by Seas Studios, National Geography and PBS) as well as teaching materials to accompany them.  I know this really isn't an "App" per se, but I thought it had merit and was worth sharing…
The Wider Image is a beautiful free iPad app from Reuters. The app features slideshows of news stories and cultural events around the world. Open the app and browse through the thumbnails until you find a story that grabs your attention. Then click through to view a slideshow with accompanying text about the story.  Learn more at iPad Apps for School.
Notegraphy
Notegraphy has been described as the "Instagram of words."
Read more, including possibilities for applications in education, in a posting at FreeTech4Teachers.
Crytek Off the Map
Crytek Off the Map Project – London Before the Great Fire.  So, once again, this isn't really an "App" per se, but it has been all over everwhere educational this past week.  A competition project by a group of British university students the video renderings are based upon historical maps and drawings. Quite spectacular.  Well worth the 3 and a half minute time investment to watch.  Produced by Pudding Lane Productions.
Geography Awareness Week
(Screenshot from National Geographic website)
In celebration of Geography Awareness Week, we have 5 iPad Apps, all related to things geography.
Learm about the Apps at iPad Apps for Schools.  Learn more about Geography Awareness Week at the National Geographic website.
Canva
Canva: Amazingly Simple Graphic Design allows anyone to create posters and infographics.
FYI… Canva is currently in beta mode.  You will have to wait for your account to be created in order to start playing around.  It takes between 24 and 48 hours.
Learn more about Canva in a posting at FreeTech4Teachers.
Makr
Makr, a free app exclusively for the iPad, is a design app that will give anything DIY that certain style it might otherwise be missing.  Makr gives you the tools and templates to make anything look like it was done by a proferssional.  Simple and easy to use.
NASA Rocket Science 101
New from the folks at NASA, Rocket Science 101 (free for the iPad) helps students understand how rockets work, as well as generally about space exploration.  Designed for middle school aged students, it's still pretty cool for older students.
Stephen Hawking's Snapshots of the Universe
Nothing more need be said…  Seriously.  This is brilliant.
Find out more about the App here.
StoryBoard That
StoryBoard that allows you to create very simple 3 or 6 panel comics.  The free version lets you create 3 storyboards a week, more than enough for most student applications.  If you like it, there is a paid version for classroom use.  The StoryBoard That homepage has a simple video tutorial, and there lots more available.
Flip Flash Study
From my favourite EdTech mentor, Richard Byrne, 10 free flashcard services for students.  Try these out as we head into the exam break.
See the full original posting at FreeTech4Teachers.
INKredible
INKredible is a new handwriting app that bills itself as 'as good as, if not greater than, pen on paper'.  Check out the demo on YouTube and decide for yourself.  Looks pretty good to me…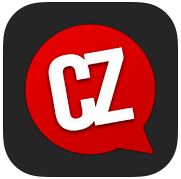 Comic Zeal
Comic Zeal is an app for reading comic books – graphic novels – on your iPad.  Read an extensive discussion about the benefits of, and best way to use, Comic Zeal at iPad Insight.
Sports Jeopardy
In keeping with all things Olypmpic…  Check out Sports Jeopardy.  The App Store description doesn't provide much information about the App.  You can find a fulsome discussion at iPad Insight.
Stage Fright
With the Olympics in full swing, and "performance season" beginning here at ESA, it seems appropriate to share a couple of items relating to nervousness.  Please follow these links:
Chromatik
Chromatik allows you to learn new music.  Sheet music for popular songs.  For multiple instruments.  in multiple genres.
Read more in a posting at iPad Apps for Schools.
Programming Apps
Even if your students are never going to become professional app developers, learning the fundamentals of programming can be helpful in understanding how software works. Learning programming basics also helps students develop a better understanding of "if, then" logic which can be applied to a wide variety of academic areas. Here are five iPad apps that can help students learn some programming basics.
Read the full posting at iPad Apps for Schools.
IdeaStorm
IdeaStorm is a free, non-account based sketching and drawing app for hte iPad.  Simple and intuitive for students of any age to use.
Learn more in a posting at iPad Apps for Schools.
Projeqt
Projeqt is the latest tool for creating dynamic online presentations.  Allows you to combine the benefits of a traditional presentation with streamed real time online content.  Best of all it works across platforms.
iPad App for Google Drive
I'm going a little further afield today.  As we transition staff and students into the world of Google Apps for Education (GAFE) there have been some hiccups.  Most notably we discovered that the full range of capabilities was not available on the iPad when we did a staff workshop earlier in the year.  Well, sometimes it's just a matter of patience.  There is app for working Google Drive on the iPad and it has been recently updated. Reference the usual link below.
Please follow this link to find this week's recommended App: A Video Guide to Using the Google Drive iPad App.
Interactive Universe
Take a journey through the vastness of time and space, where you will experience spectacular scenery as you learn the facts about red-hot planets, distant galaxies, dying stars and killer asteroids. Learn more here.
Flip Quiz
As we head into the end of the year, and studying for exams, here is an easy to use – in class, or at home – tool for creating review quizzes a la Jeopardy!
Learn more at FreeTech4Teachers.
Read and Write
This is the same programme as offered through the TDSB as Read and Write Gold.  Get more details in this posting at FreeTech4Teachers.
While this version is not as powerful as what we use through the Ministry license, it does have the advantage of being embedded directly into your GAFE account.  For some of the basic functionality, there should be no need to go out into the other programme.
Anyone who is using Read and Write on a regular basis, if you try this out…  please report back.
Crash Course
As we head into exams it's a good time to remind everyone about the Crash Course series, brought to you by Hank and John Green (yes, he of The Fault in Our Stars).
Featuring videos on subjects ranging from Literature to History to various Sciences, these Crash Courses are great additions to any bag of study tools.
Math in Real Life
From fractals to magic and many things in-between, this TedEd series offers some real life insight and applications of what we do in the classroom.  Everything you'd expect from TedEd.  See the full series titles here.
******************************************
This will be the last App of the Week for this school year.  I hope you have enjoyed something from what there has been on offer.  See you again in September.  This page will be archived.  Look for a new page titled "Cool Apps 2014-15" to launch.
Save