Articles, Ideas, Tip and Tricks for incorporating Social Media Tools into your everyday classroom and professional practice.
Before you embark upon using social media in the classroom, have a look at a great little infographic from Letterbox titled Growing Up with Social Media.  It will give you some perspective on the relationship teens have with their various social media.
Twitter
TwitterChats for Professional Learning: Each week, educators from around the world take part in various conversations on Twitter known as "chats." These conversations have become an excellent way for educators to connect on relevant topics, share resources and best practices, all while challenging each other's thinking. The premise of a Twitter chat is simple. Each lasts for 60 minutes, moderators pose questions on a predetermined topic, and participants use a consistent hashtag (#) to communicate. Click on the link above for a sampling of some of the chats available, and when they occur.
Facebook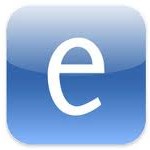 Edmodo…  An alternative to Facebook
 YouTube
Related: 100 Best Video Sites for Educators
Not necessarily about the classroom…