Great little introductory article on How to start using Google App's in the classroom…  This will help you get your feet wet and kick-start your learning curve.
Google Forms are a great way to create surveys, quizzes, and get people to sign up for various and sundry tasks or events.  One of the buggaboos around Google Forms has been that they were not printer-friendly (in the event that you needed a hard copy of your form, as well as the online digital version).  As of June 19th, 2013, that situation has been resolved.  This greatly enhances the functionality of Google Forms for the classroom teacher.
August 2014 UPDATE
Find out about all of this summer's most important updates to Google Drive, Google App's and Google Maps in this comprehensive posting at FreeTech4Teachers.
Indeed since I posted this earlier in the summer, there have been additional updates.  Learn more about these in a comprehensive PDF file available here.
Sept 2015 UPDATES
A few updates of particular note…
From Free Tech 4 Teachers…  A new playlist of tutorials featuring 65 videos about Google Apps.  Something for everyone.
From TDSB Teaching and Learning about Technology, Google Classroom Updates for Fall 2015.  Highlighting some of the best updates and new features.
TDSB Google Apps Education Resources
When you're ready to get going, refer to the AW Google Apps for Education Resources page.
Google Drive
Google Hangouts
Chat with up to 9 friends.  An alternative to Skype, or Facetime.  Read an interesting article titled "Using Google Hangouts and Edmodo to Engage Students."
Google Hangouts differ from Skype, FaceTime and Facebook Video Chat because they focus more on group interaction as opposed to one-on-one interaction.  Another feature of a Google Hangout is that users can share documents, images and YouTube videos with other users. (From a posting at Edudemic)
Google Cultural Institute
The Google Cultural Institute is a multi-pronged affair.  Individual parts include the following:
Google Reader
Google Reader has wrapped up and closed up shop as of the end of June 2013, but there are a number of alternatives out there.  If you are looking for a replacement to Google Reader, or are looking to jump in and find a tool to help you organise the news and information you want to follow, there are alternatives.  Some suggestions include:
(Read an article about these last four, and Feedly, at Free Technology for Teachers)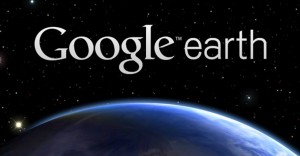 Google Earth
WatchDoc
While not a direct member of the Google "family" WatchDoc is a Google Chrome extension which allows the author of a GoogleDoc to keep tabs on who is editing the GoolgeDoc.  For further information, and a discussion of the educational applications of WatchDoc, read the short article at Free Technology for Teachers.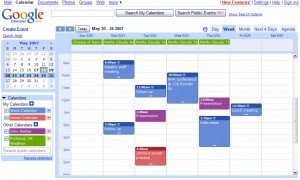 Google Calendars
Google Slides (Presentation Tool)
Google Forms
Google Spreadsheets
Google Classroom
Become a Google Educator, the first step to becoming a Google Certified Teacher.
(December 2017) From Shake Up Learning:
I have delivered hundreds of hours of professional learning over the last ten years or so, and a vast portion of those sessions have focused on using Google tools in the classroom. I've learned a lot of lessons as a Google trainer, A LOT! So to help other trainers, I put together a framework for Google PD that I hope others will benefit from. I'm sharing the order that I teach G Suite apps as well as sharing free resources and tips along the way.
Of course, every teacher/trainer is different, with a different personality and different strengths and weaknesses; and every group of participants varies as well.
I presented a lot of these ideas last summer at ISTE 2017. Feel free to peruse the slides from my presentation, which contains much more than I can cover in one blog post.
Find the full 'Learning Framework' here.